PRODUCTS
PROFIT FROM OUR DIRECT LINK TO INDIA
---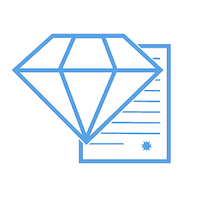 Single Diamonds with certificate
---
Loose diamonds with GIA, IGI, HRD grading report and verified
The diamonds will be reviewed by our specialists in India again to ensure that the quality of the stones match the grading report.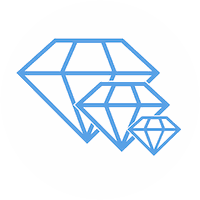 Single Diamonds without certificate
---
Loose diamonds without grading report but tested according to GIA parameters
We comply with GIA guidelines for the assessment of loose diamonds without a grading report. This will give you the quality for which you have paid even without grading report.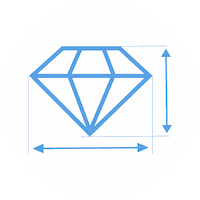 Calibrated micro diamonds
---
Calibrated smallest diamonds from 0.1 mm to 3.00 mm each individually measured and verified.
For jewelry manufacturers, we supply sorted and tested lots of diamonds where each diamond matches the other according to your parameters and quality requirements.
Diamonds polished to order
---
Diamonds polished to order according to your parameters with GIA, IGI, HRD Report
On order we deliver GIA certified diamonds with exactly your given parameters. The diamonds you order will only be paid if the GIA reports complies with the specifications. This procedure is deal if you have a diamond to replace, e.g. in a set or pair.