Your Diamond gateway to India
FAST, SECURE, DIRECT
---
Diamonds straight from the polisher
We supply jewelers, watch - and jewel - manufactures with diamonds directly from the polishing companies in India. Worldwide over 90% of all diamonds are cut in India. We provide you with the direct access without detours via Antwerp, Tel Aviv, New York or Dubai.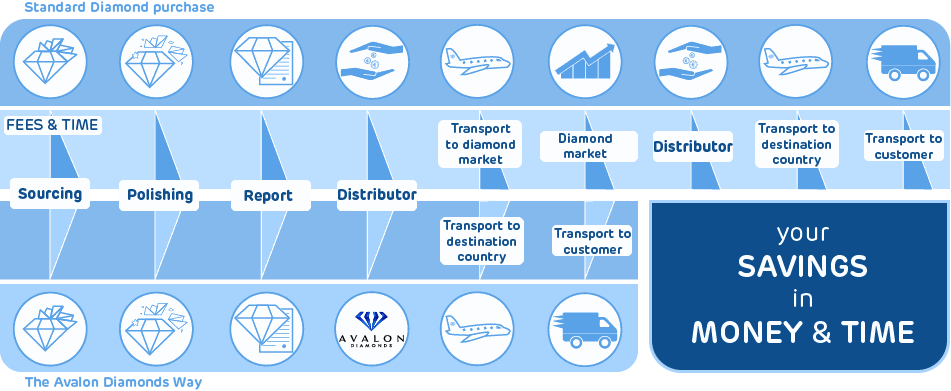 Fast, Secure, Direct
We provide jewel and watch manufacturers with natural diamonds of all shapes, color and sizes. We source goods directly from the polishing companies in Surat and Mumbai. The direct sourcing results in better prices for our customers but also for our polishing companies, because we eliminated the middle man and diamond exchanges. With our work we contribute to a fair pricing of the polishers and decent working conditions. With our direct sourcing we know the origin of the rough diamonds and its way until the polished product. According to your wish we provide you with certificates from GIA, IGI and HRD including laser inscription. We ca service you also with sealed diamonds directly from GIA.
Do you have a technical question or are you looking for advice? We are glad to answer your questions by our experts who have decades of experience in planing, polishing and cutting diamonds.